Clean virtually every surface of your business
with a sweeping, mopping, or dusting solution.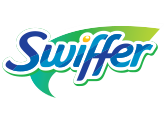 Remove Dirt. Don't Just Move It Around.
With entangled fibres that trap dirt and hold it in place, P&G Professional's innovative line of Swiffer products do more than push dirt and dust around, they eliminate it. Patented 3-D fiber web traps dust, dirt and hair. Entangled fibres hold dirt to clean it away.
Be the First to Hear About New Products and Offers!
©2022 P&G. All Rights Reserved.
For additional information call 1-800-332-7787
Call center hours 24/7, 365 days a year
Your digital warehouse for images, documents, videos, training and other PGPro resources. Get started