Guests notice the SOFTNESS you'll notice the VALUE!
Ideal for hotels, restaurants and offices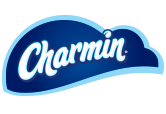 Charmin for Commercial Use
Provide your guests with a noticeably softer* bathroom experience. With 40% thicker and 40%* more absorbent rolls, Charmin is long-lasting and a better value for your business. Contact your distributor to order.
---
Watch Our Demo
Guests Notice the Softness, You'll Notice the Value
Charmin for Commercial Use rolls are thicker and more absorbent than the leading premium commercial brand. These rolls are noticeably softer for a better guest experience.
---
<sup>*vs. the leading premium commercial bath tissue</sup>
Be the First to Hear About New Products and Offers!
©2022 P&G. All Rights Reserved.
For additional information call 1-800-332-7787
Call center hours 24/7, 365 days a year
Your digital warehouse for images, documents, videos, training and other PGPro resources. Get started